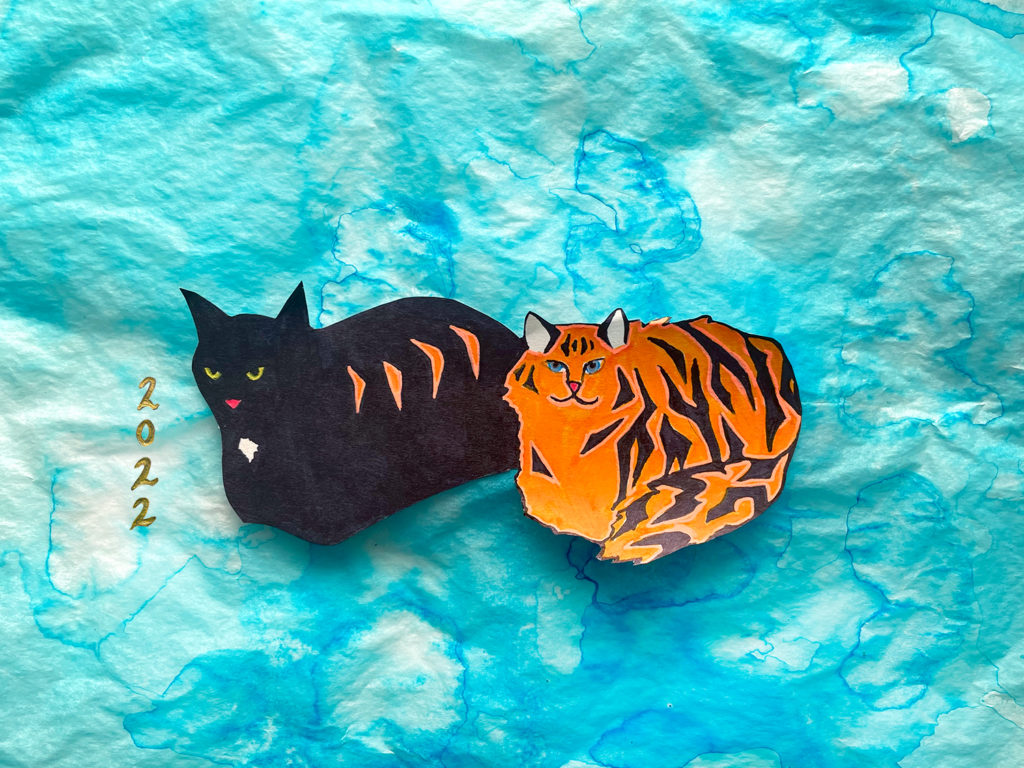 Happy Lunar New Year 2022, Year of the Water Tiger!
May the new year bring you peace, happiness, and wonder!
My 8th annual illustration tempers down the aggression of the tiger. Illustrated here are two of our cats in tiger form. When they sat side-by-side like this (looking me right in the eye) I knew instantly it was the starting point for this year's artwork.
2022 marks 10 years since graduating from MIT. For the water theme, I revisited a technique I used in my undergraduate thesis project senior year, where I used watercolor on trace paper and let the water create ripples in the paper as it dried. It was great fun to revisit this technique! My senior year of college was a time of enormous creativity and it was wonderful to go back in time and dive back into that mindset.
All illustrations online @ leahtynan.com/lunar-new-year